The glass bottle market in the USA is a large and diverse one, choosing a high-quality glass bottle manufacturers in USA is more important.
The manufacturing of glass bottles involves the melting of sand and limestone, the addition of other additives and ingredients, and then the shaping and forming of the molten mass into the desired form, followed by annealing. The glass production process alone may involve hundreds of people and countless investments in materials, equipment and technology, at every stage from formulating the correct raw materials to molding, decorating and specialized packaging.
Glass bottles can be used for a wide range of packaging applications such as medical, pharmaceutical, food and beverage, personal care and cosmetics products, as well as home and consumer items. The type of container chosen directly affects the shelf life and stability of the product being packaged. Furthermore, they also act as an effective barrier which can keep the product safe from outside contaminants during storage.
The popularity of glass containers in the United States is largely attributed to their environmental benefits. Glass is 100% recyclable, with no loss of quality, meaning that it can be reused over and over again. This makes it the most sustainable packaging material available. In addition, glass does not absorb moisture or flavors, so it doesn't contaminate the product being packaged. Furthermore, it is cost-effective, durable, easy to store, and it is free from health risks associated with certain materials such as BPA and other plasticizers.
Due to the growing demand for glass containers, there is an increasing demand for specialized glass bottle manufacturer in USA. In order to meet the high production requirements, it is important to choose a reliable and experienced manufacturer who can tailor their services to the specific requirements of the product being packaged. Furthermore, it is also important to select a manufacturer that can provide the latest manufacturing technology, the best materials, and offers the shortest lead time.
We have sorted out the following 10 glass bottle manufacturers in USA for your reference.
Maidao Glass
For more than 20 years, Maidao Glass has provided unique stock and custom glass bottle solutions for customers around the world. Whether you need innovative custom packaging developed by Maidao Glass Design & Engineering team or are searching for a reliable stock packaging supplier, Maidao Glass team is fully equipped to deliver. Maidao Glass provide both rigid and flexible packaging solutions and countless options of materials. No matter your packaging needs, Maidao Glass develop the packaging solution to help customers win.
C.L. Smith Co.

The C.L. Smith Company is a full-service manufacturer, distributor, and UN Certifier of packaging components. Its hazardous materials division is an industry leader. Its other capabilities include private molds, stock bottles, and a network of warehouses stocking over 3,000 products.
The company specializes in full-line container and packaging solutions for the food and beverage, healthcare, and pharmaceutical industries. It also provides customized designs and packaging for hazardous materials. The company is headquartered in St. Louis, Missouri. As a global packaging supplier, it serves industries nationwide. The company focuses on its mission of providing quality packaging at competitive prices.
Founded in 1899, the C.L. Smith Company offers rigid and flexible plastic products that are marketed to a variety of markets. These products include squeeze tubes, tubs, pails, and bottles. In addition, it offers turnkey hazardous material shipping solutions. Whether you need plastic containers or packaging, C.L. Smith is a reliable source.
With more than 3,500 employees, the C.L. Smith Company is one of the nation's largest distributors of rigid packaging. Its extensive line of solutions includes full stocking distribution, custom packaging design, and hazardous materials certification.
Saxco International

Saxco International is headquartered in suburban Philadelphia, Pennsylvania. The company also maintains sales offices in New Brunswick, N.J., Boston, Cincinnati, Louisville, Ky., and Redwood City, Calif. Saxco is also present in several international locations, including Hook, Hampshire, England, and Mississaga, Ontario, Canada.
Saxco is a leading distributor of glass bottles, plastic bottles, and other rigid packaging for the beverage industry. The company also provides custom packaging and mold development. The company has a vast network of suppliers in the US and Europe. Its expertise in glass bottles, along with its 80-plus year history, have earned it the trust of many beverage brands.
The company offers glass bottles in different shapes, sizes, and colors. Custom-made glass bottles can meet the needs of diverse industries. These include food, beverage, and automotive products. These products meet ANSI and FDA standards. The company also offers a variety of stock items that can be shipped to customers in a timely manner.
Saverglass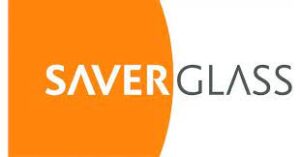 Saverglass is a world-renowned industrial group that specializes in the production and decoration of glass bottles. The company has facilities in the USA, France, Belgium, Mexico, and the United Arab Emirates. Combined, the Saverglass manufacturing facilities in the USA and Europe employ more than 3,000 people. They have four production plants and decorate 150 million bottles annually. Saverglass's US plant has state-of-the-art technology.
This new facility is designed around four key strengths: creativity, innovation, and flexibility. The company designs bottles that will stand out from the crowd. As a result, Saverglass is expanding its market presence in the USA. The company has signed a marketing partnership with Colangedo & Partners, a fine wine and spirits marketing agency, to promote Saverglass across the country.
As the demand for premium glass bottles continues to grow, Saverglass has expanded its manufacturing operations. In California, the company opened a state-of-the-art bottle manufacturing facility. In addition, it opened a dedicated decoration facility. The company has a wide range of decoration methods, including organic screen printing, acid-etching, coatings, and hot stamping.
O-I Glass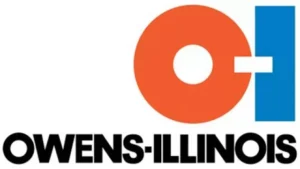 One of the most prominent glass bottle manufacturers in USA is O-I Glass. This company manufactures glass bottles and jars for food and beverage industries around the world. It has facilities in North America, South America, Asia-Pacific, and Europe. O-I Glass offers a range of custom-designed bottles and jars to meet the needs of customers.
Its innovative approach to glass bottle design is set to revolutionise the glass bottle industry. With the help of digital printing, designers can create multi-dimensional art on glass bottles. It has developed a new line of custom-designed bottles, called O-I EXPRESSIONS. This product line was created with design agencies, packaging experts, and food and beverage marketers in mind.
O-I Glass bottle manufactures in USA have a long history. The company, located in Toledo, started as a small manufacturer that was able to survive the Great Depression. Despite the recession, the company was able to continue production without any slowdown. This shows that the container industry can weather dramatic changes in the economy.
Glassnow is another company with a long history in the glass bottle industry. It is a complete package source for the glass bottle industry, offering custom-designed bottles, custom-made bottles, and decorating services. Its facilities have over 225,000 square feet of space, and its headquarters are in Fridley, Minnesota and Cleveland, Ohio.
JG Finneran
Founded in 1977, JG Finneran Associates is one of the leading manufacturers of glass and plastic laboratory products in the USA. The company provides critical laboratory products for the pharmaceutical, environmental and clinical sectors. These include sample preparation products, VOA vials, and closures.
It has a diverse product line and is a leading supplier of non-toxic glass bottles. It produces bottles in ounce, milliliter, and gallon capacities and offers wide mouth and dropper bottle options. It also produces glass bottles for the chromatography, biotech, and environmental markets. The company is owned by the British firm Porvair.
The company produces glass bottles in a variety of shapes and sizes, including Boston rounds, French squares, and straight sided bottles. The company can also provide customers with custom-made bottles in different colors. Its customers include major food, beverage, and fragrance companies. The company also offers various types of glass bottles, including amber and cobalt blue.
Silver Spur Corporation
A supplier of premium quality glass and plastic containers, Silver Spur Corporation has global manufacturing facilities. All of its facilities are US FDA-certified, guaranteeing the quality of its products. Its products are available in different colors, including Amber, Green, Flint, Cobalt Blue, and more.
The company is headquartered in Cerritos, California and provides a wide range of specialty glass and plastic packaging products. Its products are used in the pharmaceutical, cosmetic, food, beverage, and wine industries. The company is particularly famous for its ability to design and manufacture customized containers.
The company was founded in 1978 and produces glass bottles, jars, and jars. Some of its products include amber and cobalt blue glass bottles, food jars, and sauce bottles. Silver Spur also manufactures a large range of plastic bottles, including HDPE plastic and PET plastic bottles. It also manufactures desiccants and has a warehouse facility of over 200,000 square feet. Its glass containers are sold to many different industries, including the pharmaceutical, food, and beverage industries.
As a leading stocking distributor of specialty plastic and glass packaging, Silver Spur has a global supply chain network that allows it to meet the needs of its customers. The company also provides flexible logistics solutions and robotic repackaging services. Its extensive warehousing facilities allow customers to receive their products quickly and efficiently.
Overall, the glass bottle market in the United States shows great promise, with demand continuing to grow due to its unique qualities and benefits. As consumers become more aware of the environmental and health risks of plastic materials, the use of glass bottles will continue to become the packaging material of choice for more and more products. And with the help of reliable and experienced manufacturers, we can look forward to an even brighter future for the glass bottle market in the United States.